About us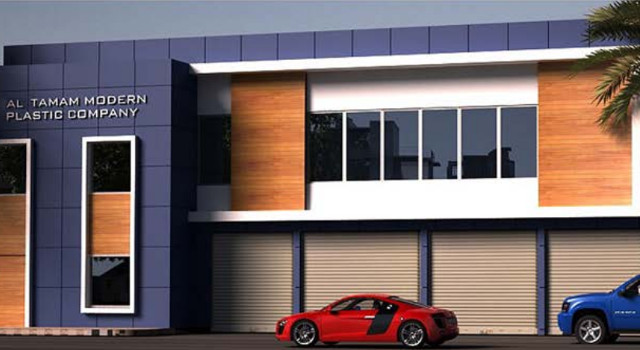 Al Tamam Modern Plastic Factory is one of the leading manufacturers of Conduit Pipe, uPVC Pressure Pipes, PP-R Pipes in Saudi Arabia and it uses state of the art technologies to produce high quality pipes meeting international standards.
Endowed with highly trained technicians, experienced management and superlative infrastructure, we have set new milestones of success in recent times.
We manufacture our products in accordance with the Saudi Arabian Standards SSA 254/225 in addition to British Standard BS 6099 and American Standard ASTM D-1785 and DIN standards 8061 & 8062.
As a leader in the manufacturing of Poly Vinyl Chloride (PVC) piping products, we are committed to exacting high standards and providing a total quality product to achieve complete customer satisfaction.
---
Our Vision
Our vision is to be a pioneer in innovation of plastic conversion.
Our Mission
To present the optimal and the best service to our customers to meet their needs and requirements.
To apply the latest technology and to search for what is new and innovative.
To use the best raw materials in one products within using the most accurate tests and quality standards.
To maintain a secure working environment for our employees.
To continue well achieving well studied strategic expansion.
Our Values
We are committed to forge a corporate culture comprising of:
To strengthen relationships with our customers by delivering reliable products in the most efficient manner and thus to become the most preferred and trusted supplier.
An unrelenting vow to equality and respect to our employees.
Honoring our commitment to customers with helpful and cooperative attitude.
Integrity in dealing with suppliers and society.
An enduring promotion of ownership, continual improvement and accountability.
Commitment to quality & pride in the products we offer.
A persistent pledge to health & safety
---
Quality of our products is as defined and is perceived by our customers. The major factor behind our success in a short span of time is our uncompromising attitude with respect to quality and our market driven approach. Al Tamam has well defined and stringent quality assurance systems.
Al Tamam Modern Plastic Factory aspires to become the leader in the field of plastic piping systems through :
The restless process of transforming innovative ideas into amazing realities.
Optimizing the production process quality controls to achieve a competitive edge in the market.
Achieving total customer satisfaction by continually improvising on the product quality, ease of use, availability and cost of performance, extend and reach of customers to the best, latest and cost-effective products.