Products
Dimensions of UPVC Pipe (BASED on DIN 8062 & SASO 14)
U-PVC Pipe according to ASTM D1785 Schedule 40
NOTES
- The Standard length of pipe is 6 meters or as required.
- Pipe with one solvent cement socket or plain end.
- Pipe color is white.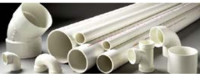 U-PVC Pipe according to ASTM D1785 Schedule 80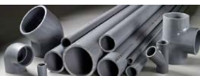 NOTES
- The Standard length of pipe is 6 meters or as required.
- Pipe color is grey.
STANDARD DIMENSION RATIO PIPE (SDR) UPVC PIPES ACCORDING TO ASTM D 2241
NEMA STANDARD

INTRODUCTION

AL TAMAM for plastic industries, one of the major manufacturers of the plastic products in the kingdom of Saudi Arabia established in 2010 to produce various kinds of plastic products. One of ATF main product is rigid PVC conduits according to American NEMA standard

Material

Material of electrical plastic conduit pipe according to (NEMA) standard from rigid Polyvinyl Chloride (PVC) .The plastic compound used in manufacturing is according to ASTM D 1784, and the color shall be gray color.

Dimensions & Sizes

NEMA TC2 Electrical Plastic Tube (EPT) and conduit EPC-40 and EPC-80 sizes and dimensions enclosed, according to specification TC2-1983 is shown in table#1

NEMA TC-6plastic duct for underground installations. Sizes and dimensions is shown in table #2

NEMA TC-8Extra strength plastic duct for underground installation .Sizes and dimensions is shown in Table #3

To assure and maintain high quality of products ,ATF have a well-experienced quality control and strict production control system in the quality control laboratories using high technology tools to ensure the best and high quality products.

Chemical Resistance

Unlike Metallic conduits, ATF PVC conduits are totally resistant to corrosive fluids ,wide range of acids,alkalin soil and all kinds of water

Usages

Rigid PVC conduits being a non conductor of electricity is an ideal media designed to suit for concrete encasement as well as for direct burial applications of power supply, telecommunications, street lighting and network distribution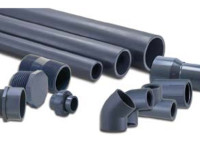 PLASTIC CORE PIPES
AL TAMAM PLASTIC CORE PIPES FOR HDPE & LLDPE GEO TEXTILE, AND FLEXIBLE PACKAGING SOLUATION , WE HAVE ALL THE TYPE CORE FOR PLASTIC INDUSTRIES.
Al Tamam, develops and supplies tailor-made solutions for the special needs of the flexible packaging and plastic film industries, paying particular attention to smoothness, strength and cleanliness.
The right solution for every customer, whether a producer of industrial films, films for the food industry, printed films, Geo Textiles.
Al Tamam Core's production facilities are designed to cope with requirements such as large diameters and wall thicknesses, and high strength characteristics. Dimensional properties are assured by stabilizing the humidity of the cores. The wool felt surface helps protect the material wound on cores, thus maximizing our customers' profitability.
DIMENSION OF PVC TUBUNG AND CONDUIT (based on NEMA TC2)